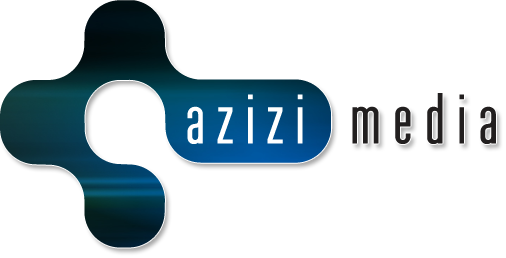 GDPR
On the 25th May the General Data Protection Regulation, known as GDPR, comes into effect. GDPR imposes additional obligations on organisations and gives you extra rights around how your data is used.
We want you to know Azizi Media respects the information we hold on you and that we take the security of your information very seriously.
We have recently published a new Privacy Notice to give you more information on the data we hold on you, what we do with that data, who we share your data with and your new rights under GDPR.
Our updated Privacy Notice is now on our website and you can view it here. Alternatively, we can send you a copy if you ask us to.
Kind Regards,
The Azizi Media Team.
Four Things You Must Have For Online Success in 2018
At Azizi Media we specialise in understanding, implementing and maximising the key factors for online success.
1. Top Quality Targeted Traffic
Get to the top of Google - Search Engine Optimisation
Social Media - Facebook, Twitter, Pinterest, Linked In
Video Optimisation - YouTube, Daily Motion, Vimeo
Online Credibility - Blogs, Social Bookmarking, Article Submission
2. Web Site Functionality
Targeted Web Pages - Each page in your site should be specific & convert Traffic
Branding; Online Credibility - Your web site should say who you are as a business and what your Brand represents
Web Site Performance - Does your web site sell or is it just a way of telling people your address?
Usability - Can people easily navigate your site?
3. Data Capture & Lead Management
Data Capture - The most overlooked part of Online Success but the most Important
Lead Management - You need software that capture's, stores and allows you to filter your leads automatically
CRM - You need software that allows you to set diary reminders for call backs, email campaigns & appointments
Marketing - You need software that easily allows you to email market to your growing database
4. A Partner You Can Trust
Established - We are one of the very few companies who provide all of this in one easy package specifically for small to medium businesses
History - We have been doing this for over 11 years and have helped over 500 companies achieve success
Affordable - You will be amazed at how affordable our packages are and have been designed specifically for you and your business
If You Want To Make The Most Of Your Digital Presence At An Affordable Price Contact Azizi Media Today
Start 2018 With A Website That Works For Your Business
Chances are in the last year or two you may have spent money on a new 'mobile friendly' website. Mobile friendly websites do work on handheld devices such as phones and tablets but what actually happens is the website shrinks to fit the screen rather than change design and configure itself automatically.

This is where Responsive Website Design comes in.
A responsive website will actually recognise the type of device it is being viewed on (desktop, tab, or smartphone) and will change the layout automatically for optimum viewing and navigation, unlike mobile websites that will have a scroll bar and perhaps slightly clunky navigation – which is a potential turn off for some users.
A lot of website designers are not yet offering Responsive Websites because they do not have the know-how or software; we do!
This website is responsive, so you can see how the navigation changes from iPhone to iPad etc. Type your website address into your phone or tablet and if you get scroll bars across bottom or side of the screen you need to upgrade, otherwise you are losing business to your competitors that do have Responsive Websites.
Call us now on 01942 221919 or email us and request a call back to discuss what we can do for you.
Get The Most Out Of The Internet With Azizi Motor Dealer Websites
Set yourself apart from the crowd with a website that is as individual as your business and show your potential customers that their enquiry is important to you.
Present an easy to use, fast loading site that shows your stock in the best possible light then you will be generating an enquiry, putting you in with a chance of making that sale.
First impressions count, that's why you prepare your cars to the highest possible standards and present them in a welcoming environment.Your Website should follow the same rules; present a one size fits all, template website and with no clear brand message to remember you by and you can expect your potential customers to go straight to your competitors.
It's easy to make the difference without any additional cost, just ask us how...